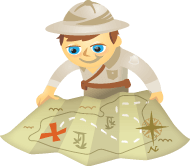 Do you think social media measurement is only about return on investment (ROI)?
Are you struggling to find measurements that are meaningful to your organization? Do you feel like you're searching for a needle in a haystack of metrics?
Here are 8 useful metrics that you may not be measuring, but should be.
#1: Conversion Rates
Everyone wants to measure the volume of leads generated to get to the bottom-line ROI of social media efforts. But don't forget about the value of the conversion rate! While the volume may not be there yet, the propensity to convert may be staring you right in the face.