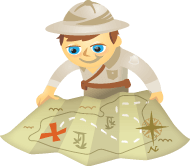 There's a new buzzword marketers are using and, unlike some buzzwords, this is one that you should probably learn.
The term is SoLoMo and it stands for "social, local and mobile."
What it describes is the convergence of social, location-based and mobile marketing into a new category of tools that many businesses are using to acquire new customers.
The odds are you're already familiar with some SoLoMo tools such as Yelp, Foursquare and Groupon. But you may not be familiar with how to use these tools to attract new customers. That's what we're going to talk about here. But first, let's take a look at how SoLoMo works.