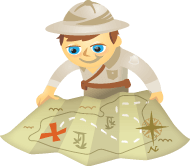 Have you considered starting your own LinkedIn Group? These groups are excellent for networking, prospecting and establishing thought leadership.
You can start your own LinkedIn Group based on any of the following categories of professionals: prospects, peers, alumni, geographical, existing organizations, interest and more. You are limited only by your creativity!
In my experience, professional people are busy and if they're going to participate in LinkedIn Groups, they really only have enough quality time for 1 to 3 groups weekly.
What follows are best practices for becoming a top group for your target market and specialty category.