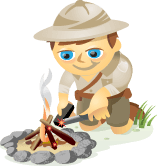 Are you struggling to gain traction on Google+?
Do you want to optimize your Google+ presence?
If you want to dominate social media, you have to distribute rich media content efficiently and effectively. Google+ helps you do that and more.
Read on to discover 13 tools that integrate with Google+ to help you create your brand's media empire.
#1: Take Advantage of the YouTube Integration
If you have a YouTube channel but haven't taken advantage of its relationship with Google+, you need to. Whether you've already established yourself on YouTube (or Google+), you'll reach a wider audience when you use them in conjunction. Take advantage of the integration!