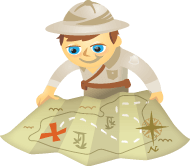 Have you heard about all of the recent changes on Google+?
Google+ is always evolving and recently made some big changes to help create a simpler, more beautiful Google+.
And these changes can have an impact on how you use Google+ for business.
So here's everything you need to know.
#1: Header Image and Profile Photo Changes
Google+ changed the page layouts to allow more space for your photo strip. And your profile image is in a prominent spot on the top right.