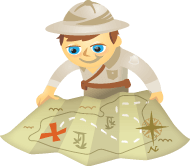 Are you wondering how to meet more people on Google+?
Do you want to find and connect with influencers?
Google+ offers important networking opportunities that set the stage for future partnerships.
In this article I'll share five ways to cultivate Google+ relationships.
#1: Identify Industry Influencers Fast
I truly love to use NOD3x with my Google+ account. NOD3x is Ripples on steroids with a magnifying glass. It brings you right to the doorstep of people you want to meet.
We're all looking to build connections with the right people. To show you how NOD3x simplifies that task, go to the site and type in the phrase "relationship marketing" and within five seconds the tool lists all of the influencers posting about that phrase.
Just like that, you have new people to check out and add to circles so you can follow them and start the relationship process.