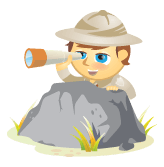 Have you heard about the changes to Google+?
Want to know how the redesign affects you?
To help marketers understand what to expect, we recently explored the new Google+ and asked notable experts to weigh in with their thoughts on the new design.
In this article you'll discover what's changed with Google+.
Why Marketers Should Care About Google+
Before we dive into the specifics of the new Google+ updates, it's important to address what these updates mean to social media marketers as a whole. Since news about the breakup of Google+ products began in early 2015, some marketers believed it was the beginning of the end of Google+. These thoughts were further supported when Google announced the separation of Google+ from it's other products.
But now, we can see it's not the end for Google+. "Google+'s new changes are a sure, and comforting sign Google+ is here to stay at least for the undetermined future," predicted Jesse Stay, author of Google+ Marketing for Dummies. He added, "It shows Google is still putting money and resources into the website, and still sees it as a product worth spending money on."
In terms of marketing, businesses that want to reach people who are passionate about something will find it easier to do so with the new changes to Google+.