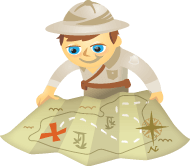 Do you want to learn how to market yourself and your business on Google+?
Are you looking for a resource to guide your Google+ marketing efforts?
Whether you're marketing on Google+ as an individual or as a brand, these expert articles will help you manage your presence, promote contests and use Google +Post Ads, and more.
Each of these articles will help you understand and master a specific part of marketing on Google+.
Get Started With Google+
Google+ Success: What Your Business Needs to Know About Google+: In this Social Media Marketing podcast episode, Martin Shervington shares why he values Google+ and the benefits you can get from it. Listen in to learn what Google+ can offer your business and the best ways to get started.