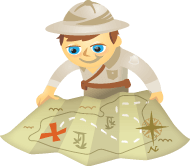 Google+ has opened the doors for business and brand pages.
In this article I show you how to set up your Google+ page and provide examples.
If you haven't already created a personal Google+ profile for yourself, you'll need to do that first (you cannot simply sign up a business page from the main Google+ signup screen).
Check out the How to Get Started With Google+ for more on personal Google+ profiles.
If you do have a personal profile, here's how to create a page for your business.