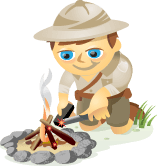 Are you looking for Google+ apps and resources to enhance your marketing?
This article reveals five categories of tools and apps you can employ to greatly enhance your Google+ experience.
Check this out: Thirty-six percent of brands on Google+ have seen a 100% increase in circle size in less than 3 months, according to a recent study by Simply Measured.
This is a stunning metric when one considers that there's no Google+ advertising platform to fuel campaigns. Brands are forced to use great content to engage and can't "pay to play" by using sponsored stories or other advertising gimmicks.
A Bad Workman Blames His Tools
With this spike in activity, developers are scrambling to create tools to help businesses of all sizes manage, integrate and promote their Google+ communities. Below I've outlined some great tools to help businesses manage Google+. I'm sure this list is just the start of many innovative tools that will be created to help communities thrive on Google's social network.