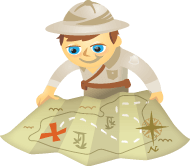 Do you want more people to show up for your next Google Hangout on Air?
Do you want a more interactive experience with your audience?
Hangouts are changing the way brands connect with audiences to share advice, interview influencers and more.
In this article you'll find 10 ways you can entice your audience to join you in real time on your next Hangout on Air.
Why a Live Audience Matters
One of the most intriguing aspects of Google Hangouts on Air is how your live audience accesses your show. Each Hangout on Air is broadcast, recorded and uploaded to YouTube. You can even share your Hangout in real time on your website.
That kind of social media integration makes Google hangouts on air the future of broadcasting. The potential for viral expansion is enormous, especially if you have a live audience talking about your content on various platforms.
But what if you're having trouble getting real-time viewers to your live Hangout event?
Use the following 10 methods to attract more attendees to your next Google Hangout on Air and every Hangout you produce thereafter.
#1: Use Consistent Branding
The power of consistent branding across platforms is unquestionable. Use a branded banner image (or theme) when you share your Google Hangout because it helps draw in viewers because they recognize you.
Chef Dennis Littley does this well with his Good Day Google+ Hangout series. His branded theme makes his updates immediately recognizable in the news stream and draws fans' attention to his weekly show.