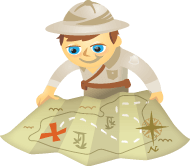 Are you wondering how to best use Google+ to enhance your marketing?
Google+ is quickly becoming an essential part of any business's social media strategy.
It boasts a cool 250 million users! And this number is sure to grow very quickly as Google is making a Google+ account mandatory for all Gmail users.
It's an audience marketers cannot ignore.
Google+ also plays a major role in search engine optimization (SEO) by making it easier for marketers to show up in search results—yet another reason to include Google+ in your social media strategy.
Here are five simple ways to give your business an almost immediate boost using Google+.