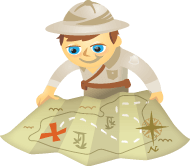 Is Google+ part of your marketing strategy?
Are you looking for creative ways to run contests and giveaways on Google+?
Although there are restrictions on using Google+ for contests, there are ways for you to promote your contests successfully on Google+.
Interestingly, most brands and businesses on Google+ aren't taking advantage of this opportunity, and they're missing out.
In this article, you'll discover how three brands leverage Google+ as a core component of their social contest strategy and the keys to their success.
Google+ Contest Rules
Running contests, giveaways, promotional offers, etc., has become a staple part of online strategy for business owners and marketers.
They're used to stimulate engagement, build community, encourage user-generated content, create a unique experience and increase brand awareness.
First let's look at the rules.
Unfortunately, the Google+ platform has specific restrictions when it comes to hosting contests. In fact, Google+'s Contests and Promotions Policy clearly states:
"You may not run contests, sweepstakes, or other such promotions ("Promotion") directly on Google+ or in a manner that requires use of G+ features or functionality."
For many people, that's a show-stopper right there.