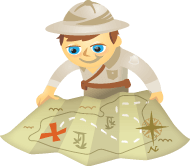 Have you heard of +Post ads from Google?
Do you know how your company can benefit from them?
Google's +Post ads give your content assets massive visibility.
In this article you'll discover what +Post ads are and how you can use them to promote your content to an even wider audience.
What Are +Post Ads?
Your audience is bombarded with more content than they can consume (Mark Schaefer calls it content shock). That information overload is blocking your visibility and marketing efforts.
You may be creating compelling content with blog posts, infographics, images or videos, but that content is limited by the walls of social media channels and your existing readers.