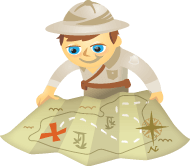 Is networking a big part of your job or business?
Have you participated in or considered starting a discussion group?
The good news is LinkedIn, Facebook and Google+ all offer options.
In this post, we're going to look at how social media groups work for businesses and how you can benefit from them as both an owner and a participant.
#1: Google+ Communities
Let's start with the newest kid on the block for social media groups: Google+ communities. When Google+ launched communities in December 2012, they grew at lightning speed. You can now find thousands of communities that cover every topic.
Benefits as a Member
One of the nice parts about Google+ communities is that you can participate in them using your personal profile or your business page—an option you won't find on any other social network. This means that you can build your business's authority on a particular topic within communities.