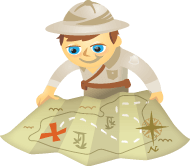 Don't you wish you could track the traffic impact of Twitter, Facebook and Google+ using Google Analytics? Well now you can. Keep reading to learn how.
Google's getting social in a big way.
Google has been quite busy lately, rolling out Google+ (Google's social network) to a limited audience, the Google +1 button (a feature similar to Facebook's Like button), a new Google Analytics interface and Google Analytics Social Interaction Tracking.
Google Analytics Social Interaction Tracking
This new Analytics feature allows you to track social interactions on your website, your blog or on your Facebook fan page. These actions include the Twitter button and the Facebook Like, Unlike and Send actions.
In this article, I will guide you step-by-step in adding this powerful new tracking feature to your Facebook tabs or web pages.