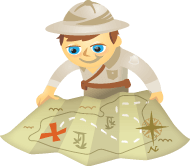 Is your business ready for social search? In this article I'll reveal what you need to know and what you need to do to prepare for social search.
The Emergence of Social Search
Earlier this year I predicted that this would be a breakout year for social search. It seems I was right—however, it's unfolding differently than I expected, with Google leading the charge.
It turns out that Google is not going to sit back and allow Facebook to eat away at their search advertising revenue. Instead, Google has recently made some bold moves that all online marketers should be responding to.
What's happened is Google recently changed its search algorithm that determines what type of online content is the most relevant—specifically placing greater emphasis on original social content.