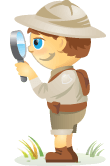 Are you interested in Google+ marketing?
Wondering where the platform is headed?
Despite a number of detractors, Google+ has a number of fans and supporters who say Google+ has grown into a platform that wins them business.
In this article you'll discover findings from recent studies focused on the current Google+ activity as well as speculation about what Google plans to do with the network.
Google+ in Recent History
When Google+ first launched, bloggers warned Facebook to watch its rearview mirror for the new, hyper-capitalized social channel. By all accounts, Google leadership designed Google+ as a social media platform, a direct competitor to Facebook.
At first, the hype didn't seem hyped enough. Just two weeks after its June 2011 launch, Google+ hit 10 million users. By the end of the year, 90 million users had Google+ accounts.
Listen now: Play in new window | Download
Subscribe: Android | Google Podcasts | RSS