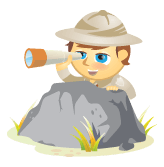 Sony Electronics makes tens of thousands of products. But the launch of its Tablet S – going head to head with Apple's iPad – called for something special.
Adding to the pressure, Sony's social media team had a relatively small budget for the project.
With a creative mix of social media and in-person events, Sony brought out thousands of people to locations to "Catch the Tablet" and tell their friends about it.
Most notably, the campaign created buzz that inspired 1,000 clicks from Facebook to the Tablet S pre-order page, making it the most successful social media effort yet for the company.