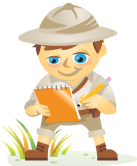 Are your customers spreading a good word about your business?
Are you happy with your volume of referral business?
If not, it could be that your "engagement marketing engine" is not revved up.
What is Engagement?
Engagement is not just about unending, feel-good conversations on your blog or Facebook page.
According to Gail Goodman, author of Engagement Marketing: How Small Business Wins in a Socially Connected World, engagement is when people qualify themselves – when a prospect raises her hand and says, "Yes, I'm interested in your company. Help me to get to know you a little more."
Invariably people who have engaged with you online become customers at higher rates, and they in turn tell their friends about you, revving up your marketing engine over and over again.
If you're a small business owner who wants to strengthen engagement with existing customers, get more repeat sales and even more referrals, Engagement Marketing is exactly the book for you.
Here are a few things you should know about it.
Author's Purpose