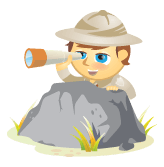 *** WINNERS ANNOUNCEMENT ***
Congratulations to the winners of the Social Media Marketing World Free Ticket Contest 2016. Our two winners were selected from over 280 entries by judges Lou Mongello, Carlos Gil, and Rebekah Radice.
Danyelle Felchner (@danyelleparker) wins the grand prize–a ticket to Social Media Marketing World and free hotel stay–for her creative entry comparing the daunting challenges faced by a new social media marketer to the heavy challenges faced at the gym. Check out her winning entry here.
Todd Davis (@toddsocial) wins a ticket to Social Media Marketing World for his inspiring entry describing how a change in mindset and belief in himself, despite the naysayers, will help him succeed in social media marketing. See his entry here.
Thanks to everyone who entered the Free Ticket Contest!
*** FREE TICKET CONTEST FOR 2016 IS NOW CLOSED ***
Want to win a free ticket to the industry's largest social media marketing conference of the year?
Social Media Examiner has been working hard to bring you our fourth annual physical conference.
And we've come up with a fun way for you to get involved.
First, what is this event?
Social Media Marketing World 2016 is the world's largest physical social media conference dedicated to helping marketers and business owners master social media marketing.
Watch this video for a quick overview.