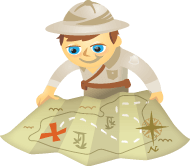 If you have a medium- to large-sized online network, you might have noticed some of your contacts have been developing their own communities in the form of private groups, forums or social networks that are a mixture of free or paid memberships.
The Pros of Creating Your Own Community
So with all of the existing communities out there, what's the benefit of creating your own?
Driving Traffic to Your Site – Let's say that you start a forum on your own domain. If you're successful in creating a popular community, you'll be driving a lot of traffic to your website. The traffic, in turn, will lead to the next benefit.