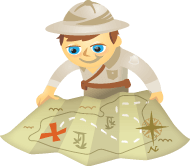 I'm always surprised at how few retail spaces take advantage of Twitter and Facebook (yes, there are exceptions). The costs are low, the risks are manageable and your customers are already using the platforms.
By engaging customers "where they live," you can increase the foot traffic to your shop and grow your business.
Here are 5 steps to grow your retail business using Facebook and Twitter.