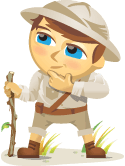 You've heard it or have seen it posted…
Someone saying they can say whatever they want, post whatever they want and no-one can do anything to them.
As if the First Amendment is their sword and shield. And you can't do anything about it.
Freedom of speech. Three words that get thrown around and written about so often that what the expression means is more about misinformation than truth.
And misinformation can be detrimental to online professionals as they try to separate the wheat from the chaff and understand a right so important to the foundation of the United States that the founding fathers made it the first amendment to the Constitution to better clarify what rights belong to its citizens.
Congress shall make no law respecting an establishment of religion, or prohibiting the free exercise thereof; or abridging the freedom of speech, or of the press; or the right of the people peaceably to assemble, and to petition the Government for a redress of grievances.

Source: First Amendment, U.S. Constitution
This article will specifically focus on the portion relating to speech and how this applies to the online community.