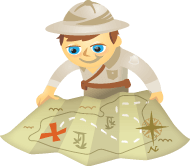 Does your business have a blog?
Do you allow comments?
One of a blogger's toughest tasks is managing the discussions around posts, and determining which comments are valuable and which are spam.
In this article I'll explore top blog commenting systems and the features that make them a great choice for your blog.
Comment Moderation and Spam
Whenever you post content, it is almost guaranteed you will receive some spam in your blog comments. People will submit comments that are completely irrelevant to the discussion to get exposure for themselves or drop a link to their website.
Listen now: Play in new window | Download
Subscribe: Android | Google Podcasts | RSS