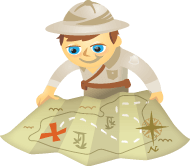 Are you tracking your Facebook metrics?
Are you wondering what works best on your Facebook page?
In this article, you'll discover how to find and interpret five valuable Facebook metrics that help measure the results of your Facebook marketing.
Why Facebook Metrics?
The typical Facebook marketer keeps close tabs on two main stats: Post Reach and Page Likes. While you should be conscious of these stats, they should not be central to measuring your marketing goals on Facebook.
It's more important to understand the number of fans your posts reach, how many of those fans you engage and what types of clicks your posts receive.
While Facebook's new and improved web Insights does share some great new information with page admins, you need to dig within the export files to find these useful stats.
Accessing the Exports
Before we get to the five metrics you should be checking, let's cover some basics on how to find them.
From your Admin Panel, click on Insights.