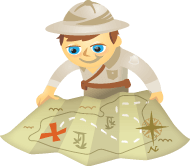 Need to get a better grip on your Facebook ads' performance? Do you know which metrics in Facebook Ads Manager to monitor?
In this article, you'll discover how to set up a Facebook Ads Manager report that quickly reveals which ads are working well and which you need to adjust.
Why On-Going Analysis of Your Facebook Campaigns Is Important
One common mistake that advertisers make is launching a Facebook campaign and doing no analysis while it's running. It's the analysis of your campaigns and the subsequent actions you take based on your findings that deliver exceptional return on ad spend (ROAS).