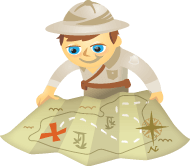 Are you wondering how often to post on your Facebook page?
Do you know whether Facebook post frequency or content has a bigger impact on engagement?
Here at Social Media Examiner, we did some testing, and dug into our Facebook metrics.
What we found are some very interesting things about Facebook reach, posting frequency and what matters most to get the engagement you want.
In this article I'll share what we tested and how you can find your own data and determine what works best for your own audience.
What Should Your Facebook Post Frequency Be?
Facebook has changed the news feed algorithm, that's for sure–everyone is talking about a decline in reach. Since fewer of your fans may be seeing your posts, what worked in the past may not work now.