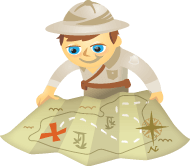 Are you thinking of running a Facebook contest or promotion without using an app?
Would you like to run a contest or sweepstakes on your Facebook page timeline?
On August 27, Facebook made a major change to its promotion guidelines.
Although you can run a promotion directly on your Facebook page timeline without using a third-party app, there are several factors to address before you decide to run your contest.
In this article you'll discover six things to consider before setting up a contest on your Facebook timeline.
#1: Know How You Can and Can't Collect Entries
Facebook's new promotion rules and the accompanying guidelines are pretty straightforward.
You can collect entries by having users post on your page, message your page, comment on or like a page post and use likes as a voting mechanism.
In other words, you can ask users to enter by posting a photo on your page or in the comments on your post, and then select a winner based on which entry has the most likes.
You can ask users to enter with a message to your page, a post on your page or with a comment or like on your post, then randomly pick a winner.
You can also ask users to answer a question and pick the first correct response as your winner.
But you can't ask users to tag themselves in a photo they're not pictured in, ask users to share a post or ask users to post something on their own timelines or their friends' timelines.