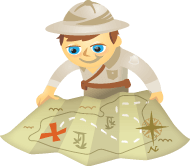 Do you use split testing?
Did you know you can split test both your Facebook Page posts and your Facebook ads?
Split testing (also known as A/B testing) is the best way to make sure every status update gets maximum engagement and every ad is optimized for conversions.
In this article I'll share how to split test Facebook posts and ads.
Why Split Test Facebook Posts and Ads?
Split testing compares two similar but different versions of something (e.g., a Facebook post or ad, landing page design, etc.). When each version is published, you track its performance and determine which one provides the best results related to your goals. You keep the one that's working.