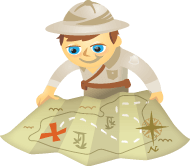 Are you looking for creative ways to use visual storytelling in your social media marketing?
Do you have a great story to tell, but you're not sure how to share it?
Every company has a story to tell.
It could be anything from brand history to internal innovation to fun customer feedback. Unfortunately, few businesses share their stories effectively on Facebook.
In this article I'll show you five imaginative ways brands are using pictures to tell compelling stories that generate engagement on Facebook.
Why Tell a Visual Story?
A picture is worth a thousand words. It's a cliché for a reason. When you're scrolling through the news feed, what catches your eye? Most updates are text, but Facebook users like pictures.
Posting images can help increase engagement and shares on Facebook. Photo posts account for 93% of the most engaging posts on Facebook. They can get 53% more likes, 104% more comments and 84% more click-throughs on links than text-based posts!
Are you using pictures to your advantage? Below are five examples of companies that are wowing their fans with visual stories.
#1: Use Clever Photo Collections
The American Express Facebook page strives to give a strong visual representation of the brand. That can be a tall order for a service-based company. American Express rose to the challenge by taking photographs of related items, then sharing them with short updates that ask a question or evoke a certain feeling.
Recently, the freezing weather in the US has everyone talking. American Express shared this simple but hugely descriptive picture on their Facebook timeline.