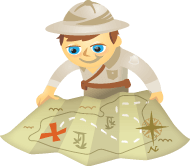 Are you considering Facebook Ads but are confused by all the options?
You've undoubtedly heard that "social ads" are the future of advertising, but what does that mean in practical terms for you today?
This article will help you make smart decisions about how to promote your brand and engage with fans through advertising on Facebook.
As a Facebook Preferred Developer, I've had the opportunity to gather a lot of information from the proverbial "horse's mouth."
This article will provide a useful lay of the land around the new ad solutions that were introduced at the Facebook Marketing Conference (fMC) in February.
Understanding Facebook's Sales Process and Where You Fit
Before delving into the various advertising options available on Facebook and how you can utilize them, it's helpful to understand how Facebook interfaces with advertisers.