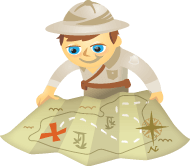 Did you know that some Facebook contest entries are fake?
Have you thought about how fake entries can hurt your campaign?
Left unchecked, phony entries can negatively impact your contest and drag down your page's reach and credibility.
In this article you'll discover how people cheat, and more importantly, how you can guard against prize hunters.
The Ugly Truth About Facebook Contest Fraud
With Facebook's recent changes to its news feed algorithm, it's harder to reach your audience organically. If you can't reach your audience, you lose interactivity and engagement–and your spot in the news feed.
A Facebook promotion (i.e., a contest or giveaway) is widely thought to be a good tactic to get people's attention, engagement and more eyes on your page. But if you're planning to host a Facebook promotion, be aware of potential fraudulent behavior so you can protect your fans and your brand.