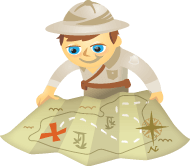 Have Facebook rules stopped you from running contests on your Facebook wall in the past?
Are you wondering how the new Facebook promotion changes might benefit your business?
Facebook has made a huge shift in how they allow contests to be run.
Keep reading to discover what your options are and how other businesses are responding to these new changes.
What's New
For years, Facebook has been saying that promotions and contests needed to be run through an application and not on your timeline (or wall, as we used to call it).
You were not allowed to ask people to like or comment on a picture or a post to be entered to win.
But now that has all changed.
Facebook announced on August 27 that they've changed their Pages Terms to make it "easier for businesses of all sizes to create and administer promotions on Facebook." They're allowing pages to run contests and promotions on their own timelines (you cannot run contests on a personal timeline). Per Facebook, businesses can now:
Collect entries by having users post on the page or comment/like a page post
Collect entries by having users message the page
Utilize likes as a voting mechanism
Now businesses with a Facebook page have a lot more options and can run a contest very quickly and easily by posting text or a photo and asking people to comment and/or like it.