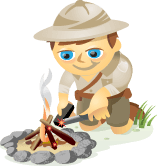 Do you want more of your content shared on Facebook?
Are you wondering how to make it easy for people to share your site or blog content on Facebook?
Which Facebook widgets are best?
Facebook recently introduced the Facebook Recommendations Bar—which is different from the Facebook Recommendations Box—and the Like Button and the Like Box.
But what are the differences and how do you decide what will work best for you? And then how do you install them?
We'll dive deep into those questions in this article (hint: your best solution may be a combination of the options).