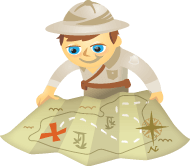 Do you use Facebook apps to collect data from prospects?
Do you understand the pitfalls?
This article will explore the ins and outs of Facebook permissions and reveal five key points marketers need to keep in mind.
So What Exactly Are Facebook Permissions?
Facebook Permissions are a Facebook feature that allows the social network and businesses that use Facebook for marketing purposes to collect information about users.
When a user agrees to "allow" Facebook, or a business, to broadcast a user's Likes or other information, the user has granted Facebook permission to do so.