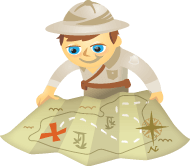 Would your business benefit from using Facebook ads?
Do you believe Facebook could be a great tool for your business if only you used it right?
Facebook seems quite easy to use, but it actually requires some advanced strategy, especially when making heads or tails of Facebook ads.
In this post you'll discover how to set up an advanced Facebook news feed ad campaign in 10 easy steps.
News Feed Ads vs. Right-Hand Column Ads
People always ask me, "What's the difference between right-hand column and news feed advertisements on Facebook?" Facebook just announced a new look for ads in the right-hand column to make them bigger. But these ads appear on the side of the page.