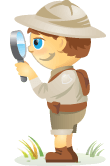 Are you wondering what works with Facebook and what's a waste of time?
Do hashtags make a difference?
What about sponsored stories?
There's recently been ton of research to understand how Facebook marketing is helping (or hurting) businesses.
Here are five noteworthy Facebook findings we uncovered from the latest published research.
#1: 78% of U.S. Facebook Users Are Mobile
Facebook is at the center of a sizable shift to mobile. In the U.S. alone, 78% of all Facebook users (just shy of 100 million people) logged into their Facebook accounts via mobile this year (TechCrunch).
Research from eMarketer predicts that this number will continue to grow and by 2017, 154.7 million Americans will be using Facebook on their mobile devices.