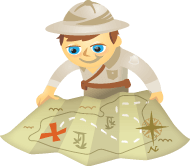 Are you confused by Facebook's advertising options?
Do you know when you should use boost posts vs. promoted posts?
Understanding the similarities and differences between boost and promoted posts helps you make better budget decisions.
In this article you'll discover the differences between the boost post and promoted post options, and how to choose which is right for your marketing efforts.
Why Pay to Have People See Your Posts?
You've probably heard the news that Facebook has decreased the organic reach for pages. That means that to be seen in your community's news feed, you need to spend some money on Facebook ads.
But should you boost or promote your posts? I say it depends. Base your decision on which posts are helpful to your audience and further your goals on Facebook.
You don't need to pay for every post—just choose the best ones. Use the tips below to help you decide which posts will help you the most.