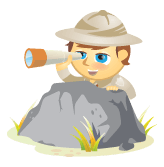 Chris Hession has been a product and marketing manager for nearly 15 years. But recently, his job completely changed.
"Just in the last year and a half, social media has become not just a component of our product marketing plan, but really the core component," said Hession, currently senior manager of Autodesk's AutoCAD product marketing.
"Pretty much for everything we do, we're looking at, 'How can we make this work for social?'"
Millions of people worldwide use AutoCAD software to design everything from sunglasses to skyscrapers. If there's any question that a B2B software company can market effectively with Facebook, look no further than the AutoCAD team.