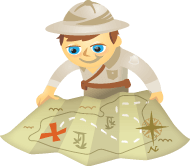 Do you want to lower your Facebook ad costs and increase conversions?
What if you had hundreds of micro-targeting options at your fingertips?
Meeting and exceeding your advertising goals rely on reaching the audience most likely to convert.
In this article you'll discover three Facebook targeting options that help you pinpoint the best audience for your ads.
Refine Ad Targeting With Facebook Data
As Facebook continues to evolve and strives to increase profits for its shareholders, it has slowly been rolling out a variety of advertising options to deliver a better experience for its advertisers.
The crux of those efforts is offering precise demographic targeting.
In early 2013, news began circulating that Facebook was teaming up with some very powerful data giants (Epsilon, Acxiom and Datalogix) to allow brands greater access to a vast amount of audience data. These three data giants not only tap into shopper loyalty programs, but also consumer purchase habits, demographic information and a host of other options from both online and offline consumer activity.