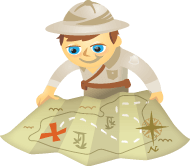 Facebook recently announced Graph Search.
In this article I'll share what Facebook's Graph Search is, how it works and how it fits your marketing strategy.
What Is Graph Search?
Graph Search is Facebook's latest revision to the search feature that helps users find connections to people and places that have always existed in the graph.
In a sense, it's a clean interface into the breadth of Facebook data that people have entered into Facebook, but contextualized to each user.
Watch this video introducing Facebook Graph Search.
Think about that for a moment. Facebook's new Graph Search serves up personalized search results in real time based on a person's graph, and it does this for over 1 billion people.
Kudos to the Facebook engineering team for this major achievement.