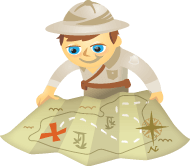 Have you considered using a Facebook contest?
These days, it seems like just about everyone is giving away something on Facebook.
iPad or $100 gift certificate, anyone?
Keep reading to learn nine tips for making Facebook contests more successful.
Do Contests Really Work?
Some business owners recognize that contests can increase the number of people who Like their business, and even more importantly, they realize that contests can provide valuable customer information. Then there are the business owners who complain that Facebook contests "just don't work."
So do contests work or not?
They do—but only if you do them the right way, with a reason for your fans to want to interact, a good prize and a clean design like Pocono Mountains features in their latest contest.