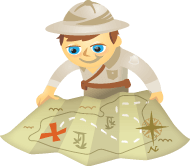 Are you wondering how to use your personal Facebook profile for your business?
One of the reasons Facebook is effective is the personal connection you can make with people.
In this article I'll show you 10 ways you can use your personal Facebook profile to impact your business.
Why My Personal Facebook Profile?
Your Facebook profile and Facebook business page can work together today.
On one hand, it's important for a company to have a professional Facebook business page that's in line with the company's messaging, target audience and branding.
But the way you use your Facebook personal profile can also play a role in the success of social media for your business, and this is often overlooked.
First remember that according to Facebook's Terms of Service, you're not allowed to use your personal profile strictly for business.
However, there are many ways you can leverage the activities in your personal profile to benefit your business and build relationships with current and past customers.