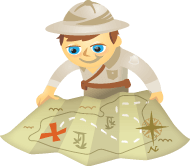 Do you have big-brand Facebook page envy?
Do you, as a small business owner, want your page to be popular and engaging?
It's easier than you think to emulate what Facebook's major players do.
In this article, I'll show you how some of the top brands keep their fans coming back, and how you can follow their lead to build an engaging page of your own.
#1: Capitalize on Major Events and Holidays
During the Sochi Olympics, Coca-Cola hosted a contest/series called #CokeGames. The gist of it was that they created silly Olympics-inspired games like Bottle Cap Hockey, Coke Curling, Ice Cube Ski Jump. Then, they asked their followers to play along by filming and uploading short videos of the Coke fan playing the game. The incentive was a $100 gift card.