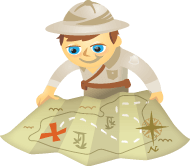 Do you want to target a segment of your Facebook audience?
Have you considered dark Facebook posts?
Dark (unpublished) posts are a great way to tailor different messages to various audiences without posting multiple messages to your page timeline.
In this article you'll discover four ways to use dark Facebook posts for your business.
Why Dark Posts
Before getting into how to use dark Facebook posts, it's important to understand what dark posts really are, and just as importantly, what they are not.
Dark posts (also known as unpublished posts) are not the same thing as targeted posts, but they do have much in common. They both allow you to promote posts to specific fans of your page. However, there are two main differences.
Listen now: Play in new window | Download
Subscribe: Android | Google Podcasts | RSS