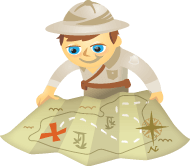 Have you seen a drop in your Facebook performance?
Do you want more fans to see your Facebook updates?
If so, you need to understand Facebook reach.
In this article, you'll find out what Facebook reach is, why some pages have more visibility than others and how to improve your own Facebook page reach.
What Is Facebook Reach?
Facebook is always rolling out new features in an effort to give users a more seamless and useful experience. Unfortunately, that doesn't always work in your favor when it comes to reaching as many people as possible with your page content.
Facebook reach is the number of unique people who saw your content. It affects every other metric you can track: engagement, likes, comments, clicks and negative feedback. And that's not all. There are different kinds of reach: post, page, organic, viral and paid. Everything on Facebook boils down to reach.