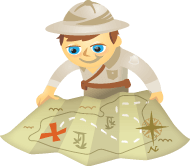 Are you familiar with Facebook dynamic product ads?
Facebook dynamic product ads allow you to reach customers with relevant offers by automatically showing them ads for the products they're interested in.
In this article I'll share how to set up and best utilize Facebook Dynamic Product ads.
What Are Facebook Dynamic Product Ads?
Despite the recent buzz about Facebook dynamic product ads, there is surprisingly little detailed information available, largely due to their limited availability and the highly technical documentation provided by Facebook.
Plus, these ads are being regularly confused with Facebook's multi-product ads, which may look similar but offer very different capabilities.
Listen now: Play in new window | Download
Subscribe: Android | Google Podcasts | RSS