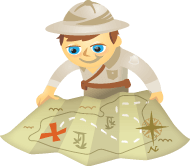 Do you want a way to grow your list, get better feedback or increase user-generated content?
Do you use Facebook giveaways and contests to collect information about your fans?
Action-gated Facebook campaigns require users to share specific data or feedback before they can enter a giveaway or contest.
In this article I'll show you the concept of action-gating and how three companies are using it effectively to meet their goals.
Why Facebook Gated Campaigns?
Facebook gated campaigns use a pretty simple idea called action-gating: A company offers a prize in exchange for personal data (like an email address or zip code).