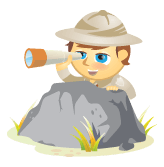 Do you want to grow your Facebook audience?
Have you thought about using giveaways to educate your customers?
Great Lakes, a student loan service, used a Facebook giveaway to educate borrowers and open the lines of communication on a topic they suspected was confusing for their customers.
In this article you'll discover how they increased their Facebook following by 200% without like-gating their Facebook campaign.
Recognizing that their customers may have difficulty understanding the details of their student loans, Great Lakes set out to inform and help their borrowers via a promotion. The company focused solely on Facebook and hosted a sweepstakes offering a $6,000 cash prize to be put toward an existing student loan.
The campaign resulted in more than 206,000 entries in just 18 days and 40,825 new Facebook fans—all without forcing a like. Here's how they did it.